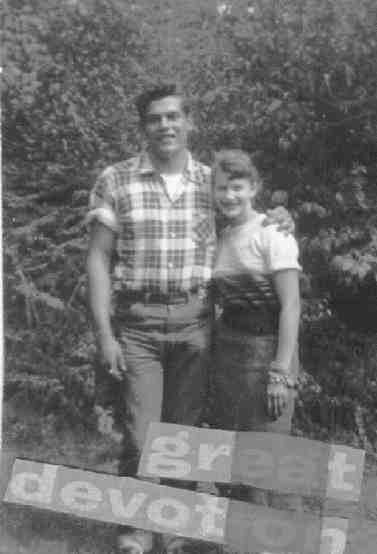 Seely Housten and Sue Heiblim, on the town green, 1956.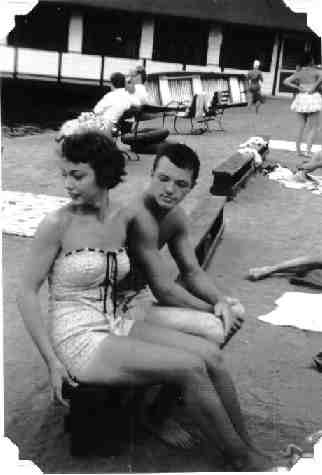 Betty Stark and Eddie Winchester, at Round Pond swim area, 1957.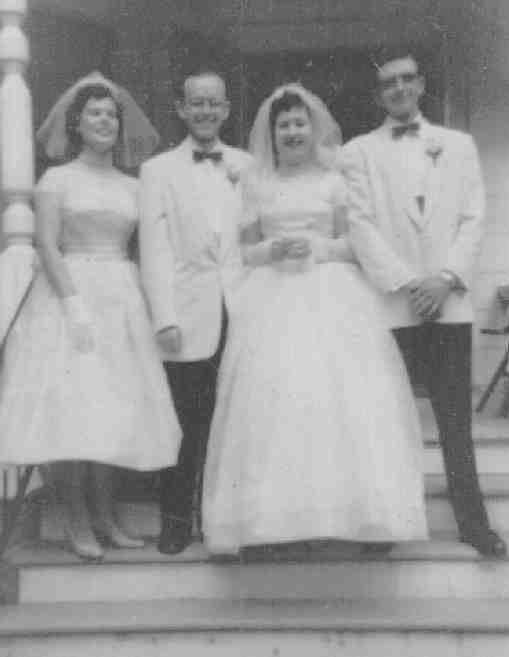 Phil Demarest's and Mary McCormick's wedding day, 6/28/58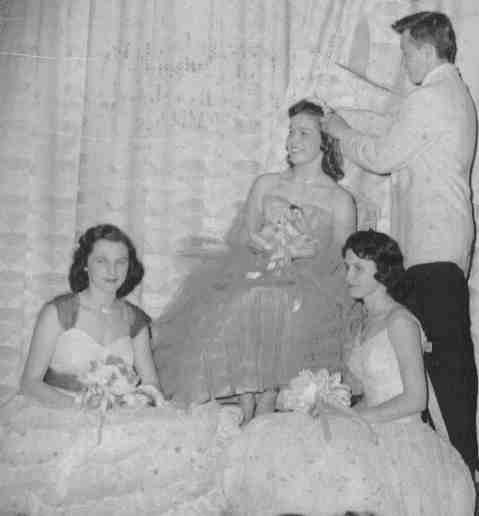 Nancy Langlitz, Queen, and her court Liz Gerlitz and Vicki Bigert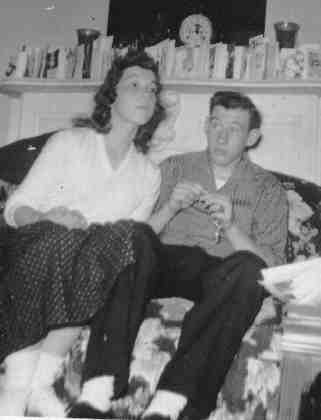 Nancy Langlitz and Bill Foley. Christmas, 1956.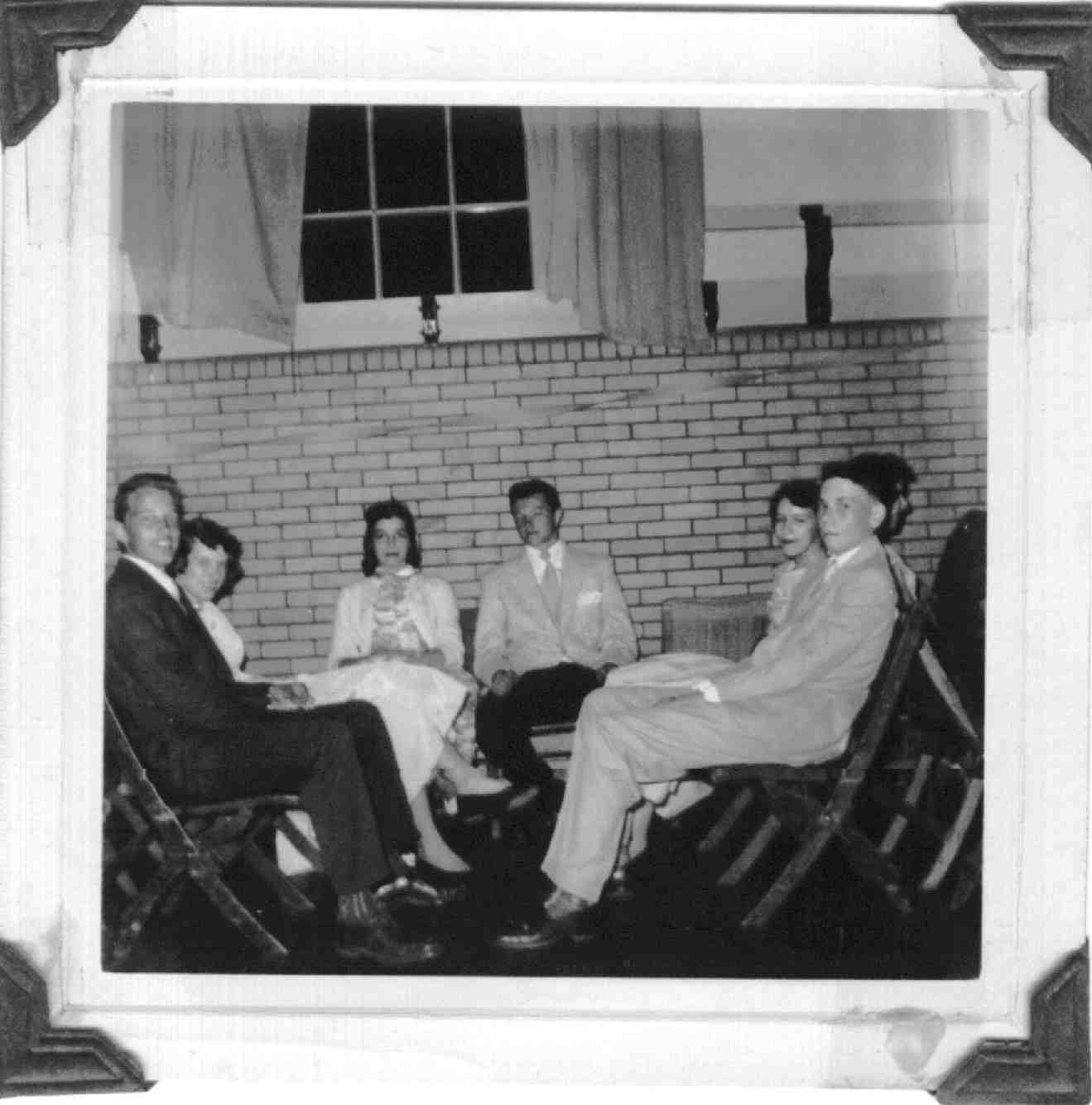 Ash, Arlene, Nancy, Eddie, Joan and Rich, circa 1956.